Physical Therapy
Master of Physical Therapy (MPT)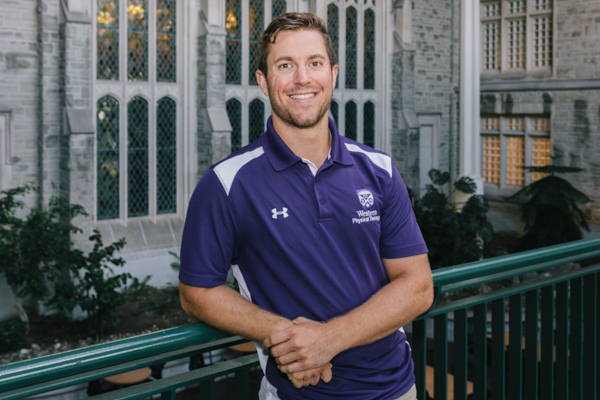 "The level of support from the faculty and my classmates enables me to thrive and be successful. On the first day the faculty tells you that you are part of a family, and that is felt very early on in the program."
Why did you come to Western for your graduate degree?
What made me apply to Western was the reputation it has as a university, and the reputation of the Physical Therapy program.
Do you belong to any university or community groups?
I sit on the Clinical Education Committee for my program, as well, I have a small role on the Sport Physiotherapy Council.
Where's your favourite place on campus?
The practice labs at Elborn College and the physical therapy lounge are my two favourite spots on campus.
What idea, suggestion, or comment would you like to share with the Western graduate community?
Working towards a graduate degree has taught me that you are an academic, but you also need to live a life outside of the classroom. You are going to work hard, and you are going to be stressed at times, so be sure to take time for yourself.
Program Websites
Program Contact
Donna Beer
(
ptadmit@uwo.ca
)
Graduate Affairs Assistant
School of Physical Therapy
Western University
Elborn College Rm 1011
London, Ontario N6G 1H1
t.
519-661-2111 ext. 88842
The Master of Physical Therapy (MPT) degree is awarded upon successful completion of a two-year curriculum, over six consecutive terms, which includes 60 weeks of classroom/laboratory work and 30 weeks of clinical experience.
Program Length
Program Design
Full-time study
Course-based
Funding Information
Admission Requirements
Four year bachelor's degree from a recognized university (minimum four academic years in length.)
Prerequisite courses and volunteer experience are required. Please visit
MPT Admission Requirements
for more information.
English Language Proficiency
Applicants whose first language is not English must furnish evidence of their proficiency in the use of the English language:
Application Deadline
Early January - Acceptance notification in mid-May