Public Administration MPA
Public Administration
Master of Public Administration (MPA)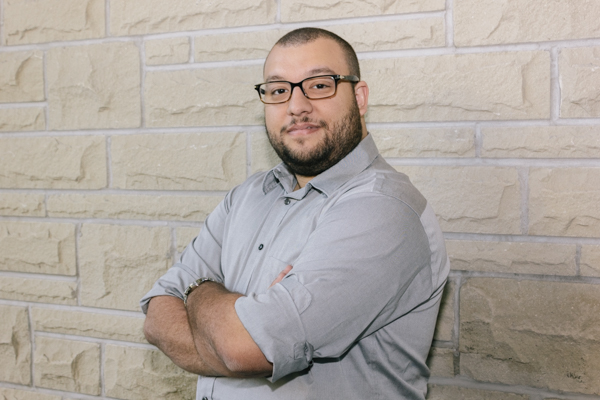 "The Master of Public Administration program is the only program in Canada that specializes in local government management."
What is it about your grad program that enables you to thrive and be successful?
This program is specially designed so that half the students are coming from an academic setting and half the students are mid-career professionals with experience in the municipal sector. Because of this mix, class discussions and group work is able to include both academic theory and real world experience. This provides a much more robust exploration of topics, which allows students to gain a better understanding of municipal affairs from a range of perspectives. The structure also helps bridge the divide between academia and professional development, which means that I am much better equipped to transition to a career in government.
Do you engage in volunteer activities?
I volunteer with local non-profit boards of directors in London. The leadership and governance experience on boards complements the education that I am receiving through the MPA program.
Where's your favourite place on campus?
My favourite place on campus is the Allen O'Brien Library. It is a quiet and relaxed environment to work, study and do research. It also provides a great place to collaborate with classmates and support each other's research. The library is also close to the professors' offices so they are nearby when you have questions, and occasionally drop in to chat with students in an informal setting.
What's the best advice you could give to someone considering applying to your graduate program?
The best advice I can give to someone considering applying to the program is to consider not only what you hope to research and learn, but also what you are able to contribute to class discussion.
Program Websites
Program Contact
Heather Pierce
(
localgov@uwo.ca
)
Graduate Assistant
Department of Political Science
Western University
Social Science Centre, Rm 7335
London, Ontario N6A 5C2
t.
519-661-2111 ext. 80501
f.
519-661-3904
Western's Masters of Public Administration (MPA) is designed for mid-career local government administrators who wish to further their public management skills, as well as for future professionals looking to enter the field. The MPA is Canada's only public administration program with a local focus. MPA courses offer specialized education in local administration and policy analysis, thoroughly preparing students for the challenges of modern community, urban and regional governance and administration.
Program Length
3 Terms (Full-time study)
7 to 10 Terms (Part-time study)
Program Design
Full-time or part-time study
Project-based
Admission Requirements
Applicants without relevant employment experience must possess a four year honours degree in the social sciences (with at least a B+ average) and demonstrate that they have taken at least two senior undergraduate courses concerned with local government, public administration and/or urban studies.
Applicants who have at least five years of Canadian local government employment experience are also expected to have an undergraduate or professional degree, but recommendations for special admission can be made in exceptional circumstances on a case-by-case basis. Applicants without an undergraduate or professional degree must submit a one-or two-page statement explaining how they think their experience compensates for their lack of formal academic qualifications.
Additional Requirements
English Language Proficiency
Applicants whose first language is not English must furnish evidence of their proficiency in the use of the English language:
Application Deadline
Acceptance notification begins in mid-March.