Statistics
Doctor of Philosophy (PhD)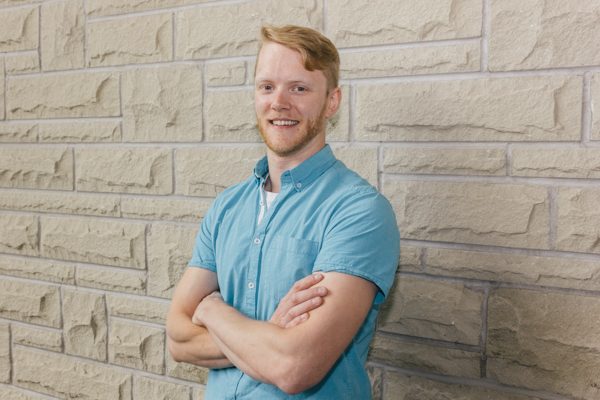 "We have a strong sense of community in the Statistics program, with many events organized by students and professors."
Supervisor:
Charmaine Dean and Douglas Woolford
Why did you come to Western for your graduate degree?
I am interested in applications of nonparametric statistical methods to data, and a professor here was interested in having me work with forest fire spread data where nonparametric methods are directly applicable.
What idea, suggestion, or comment would you like to share with the Western graduate community?
Work-life balance is the most important part of being a graduate student, and everyone's balance is different.
What is it about your grad program that enables you to thrive and be successful?
The support of the Statistics program: specifically administration, my supervisors, and other professors in the department. Everyone is interested in your research and helping you meet your goals in your studies and research.
Do you engage in volunteer activities?
Yes, I volunteer through the department in outreach programs to potential undergraduate and graduate students.
What's the best advice you could give to someone considering applying to your graduate program?
Come visit Western, and meet some of the professors. Professors are always looking to introduce prospective students to our program. Finding someone you would like to work with on a Master's project or PhD thesis is the most important aspect of choosing a graduate program. I cannot stress enough that you should have a few professors you'd like to work with in mind, and to meet them before making your decision.
Program Websites
Program Contact
Miranda Fullerton
(
stats-grad-inquiry@uwo.ca
)
Graduate Program Coordinator - Statistical and Actuarial Science
Department of Statistical and Actuarial Sciences
Western University
Western Science Centre Rm 262
London, Ontario N6A 5B7
t.
519-661-2098
f.
519-661-3813
Our department's PhD program encompasses three fields: Statistics, Actuarial Science and Financial Modelling.


The Own Your Future doctoral professional development program will help you become a career-ready graduate with the skills necessary to excel in your studies and achieve your future goals. By participating in the program, you will assess your own strengths and opportunities for growth, choose what skills you want to enhance during your time at Western, and learn how to articulate the skills you gained in your degree to optimize your future career opportunities. To learn more, visit www.uwo.ca/ownyourfuture.
Program Length
Program Design
Full-time study
Thesis-based
Funding Information
Applicants are encouraged to apply for the following scholarships (if eligible):
Admission Requirements
An MSc degree from a recognized institution with sufficient background in Statistics, Actuarial Sciences and/or Financial Modelling.
Direct-entry based on an Honours degree may be considered under exceptional circumstances.
English Language Proficiency
Applicants whose first language is not English must furnish evidence of their proficiency in the use of the English language:
Application Deadline
February 15 - International Applicants


July 1 - Domestic Applicants
Applications received after the deadline will not be considered. Completed applications are reviewed on a continuous basis. Applicants are strongly encouraged to apply as early as possible.
Fields of Research
Actuarial Science
Financial Modelling
Statistics