Theology
Master of Arts (MA)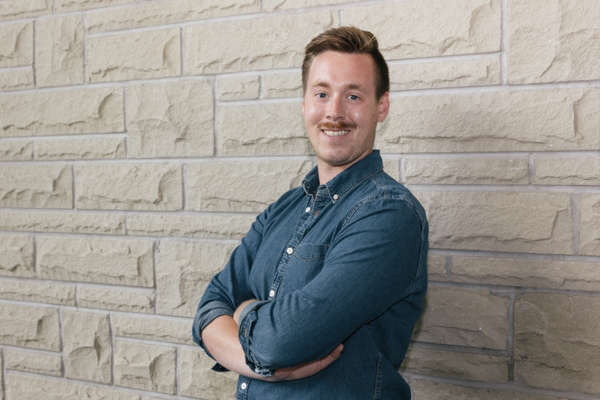 "Western's Faculty of Theology is one of the strongest in the country."
Supervisor:
Ingrid Mattson
Why did you come to Western for your graduate degree?
I'd earned an undergraduate degree at Western and had built a strong academic network that I wanted to continue to work with and learn from.
Have you taken any professional courses that Western makes available to grad students?
In my first year as a graduate student, I completed the 20-hour Teaching Assistant Training Program, offered by the Teaching Support Centre. I can't recommend the program highly enough: it was a highly effective crash-course in university teaching that gave me the confidence to walk into a seminar of first-year students as a TA.
What is it about your grad program that enables you to thrive and be successful?
I'd single out the faculty members in theology, who have been remarkably supportive of my academic goals, and who have been unafraid to give honest advice about my writing, intellectual development, and career goals.
Do you serve on any Department, Faculty, or University committees?
I served as the MA Representative on the Bishop Hallam Theological Society, which the Faculty of Theology's student activity and advocacy council.
What's the best advice you could give to someone considering applying to your graduate program?
This holds true for any program in the arts and humanities, and especially very small ones like mine: make strong connections with your peers, because they will be your strongest resources for intellectual and moral support.
Program Websites
Program Contact
Sandra Rice
(
srice@huron.uwo.ca
)
Graduate Assistant
Faculty of Theology
Western University
Huron University College Rm A227
London, Ontario N6G 1H3
t.
519-438-7224 ext. 289
f.
519-438-3938
The Master of Arts in Theology at Western is a two year degree (full-time) which combines course work with a thesis, in a constructive combination of formal instruction, seminar discussion, and supervised research. The thesis requirement in particular allows study to be tailored to individual interests. Drawing upon faculty working both in the theological disciplines and in the wider university, the degree seeks to foster academic integrity, interdisciplinarity and theological engagement. The faculty's central resources lie in Christian thought, but complemented by strengths also in Islamic Studies, global religion, and public theology. Thus a student can do theological research on subjects as diverse as, for instance, the Gospels, Reformation thought or history, Karl Barth, Islamic ethics, religion and violence, or religious pluralism. The goal is to provide students with a research degree which allows them to explore personal or professional interests at the Master's level, while at the same time to laying a solid foundation for doctoral study in related areas for those wishing to pursue further research.
Program Length
6 Terms (Full-time study)
9 Terms (Part-time study)
Program Design
Full-time study or part-time study
Thesis-based
Funding Information
Applicants are encouraged to apply for the following scholarships (if eligible):
Tuition and Fees
Tuition and fee schedules (per term) are posted on the Office of the Registrar's website at http://www.registrar.uwo.ca/student_finances/fees_refunds/fee_schedules.html
Admission Requirements
Four year bachelor's degree from an accredited institution.
Several degree types may be accepted. Please visit
Master's of Arts (Theology)
for more information.
Additional Requirements
Probationary admission may also be available to students in other cases, e.g., where a student's academic record in Theology or Religious Studies is strong, but the degree is not from an accredited institution.
English Language Proficiency
Applicants whose first language is not English must furnish evidence of their proficiency in the use of the English language:
Application Deadline
June 1 - Fall term (standard admission term)
October 30 - Winter term