Biochemistry
Master of Science (MSc)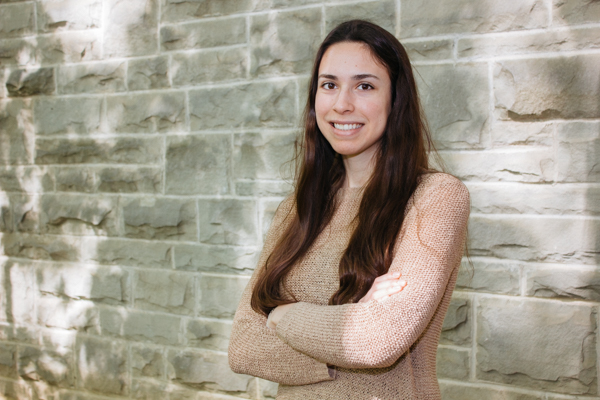 "The numerous opportunities to present my research throughout the year, and the corresponding networking interactions, enables me to thrive and be successful in this program"
Supervisor:
Murray Huff
Why did you come to Western for your graduate degree?
I came to Western University to complete my graduate studies because of the great opportunities available to Western students in health science research.
Describe your research.
I investigate how citrus flavonoids, when supplemented to a high-fat diet, favorably alter intestinal lipid metabolism in mice that are prone to atherosclerosis.
Do you engage in volunteer activities?
I help coach a travel basketball team in London.
What's the best advice you could give to someone considering applying to your graduate program?
I would strongly suggest that you interview with as many investigators, and their lab members, as you can.
Program Websites
Program Contact
Megan Luckovitch
(
mluckovi@uwo.ca
)
Graduate Program Administrator
Department of Biochemistry
Western University
Medical Sciences Rm 342
London, Ontario N6A 5C1
t.
519-661-2111 ext. 86850
Biochemistry is used to study living systems at the molecular level. The research of our MSc students spans a variety of interconnected fields that aim to understand and treat human disease and improve human health and well-being.

Several groups are studying human genetics, genome dynamics and epigenetics, and the regulation of gene expression, including the regulatory roles of RNA. Others are focused on protein structure and function, proteomics, and cellular signalling. Computational approaches and bioinformatics are becoming increasingly integrated into biochemical research. And new technologies are enabling efforts to engineer biological systems for research and biotechnology, ushering in the exciting new era of synthetic biology that includes the editing and synthesis of genomes, genetic code expansion, and the creation of new biosynthetic pathways and even new organisms.
Program Length
3 Terms (Project-based)*
6 Terms (Thesis-based)
*Please note: the three-term project-based program is currently not accepting applications.
Program Design
Full-time study
Project-based or thesis-based
Funding Information
Applicants are encouraged to apply for the following scholarships (if eligible):
Admission Requirements
BSc in biochemistry, biology, genetics, chemistry, cell biology, microbiology, physiology or closely related disciplines.
Minimum 78% GPA in the undergraduate degree.
English Language Proficiency
Applicants whose first language is not English must furnish evidence of their proficiency in the use of the English language:
Application Deadline
February 1 - Fall or Summer Term
June 1 - Fall Term
October 15 - Winter Term
Acceptance notifications begin as soon as your application is completed and reviewed.
Fields of Research
Bioinformatics
Genome Dynamics, Epigenetics, and Gene Expression
Human Genetics and Clinical Biochemistry
Macromolecular Structure and Dynamics
Proteomics
Signal Transduction and Intercellular Communication