Biomedical Engineering MESc
Biomedical Engineering
Master of Engineering Science (MESc)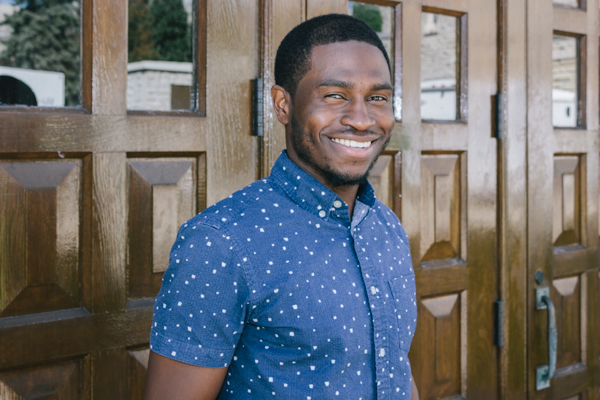 "Western provides students with a platform for success, but graduate school is what you put in, so be prepared to work hard, and, in turn, reap the benefits of that hard work."
Supervisor: Hanif M. Ladak
What is it about your grad program that enables you to thrive and be successful?
The biomedical engineering program allows students to engage in practical and applicable research. The Schulich School of Medicine & Dentistry, The Robarts Research Institute and University Hospital allow for direct application of my research. It also provides the opportunity for input from medical practitioners.
Describe your research.
I am trying to develop and implement software algorithms that automatically identify features of the human anatomy in medical images. My research looks at CT images of the auditory system to help improve the preoperative process for cochlear implants.
Where is "home" for you?
Home, to me, is where my family is. For the past 12 years that has been Ottawa, Ontario; however, I was born and raised in Nigeria.
Do you belong to any university or community groups?
I am a member of the Biomedical Engineering Club (BME), which is a great way to interact with my fellow classmates. I'm also affiliated with the African Student Association (ASA), which allows me to connect to my cultural background, and experience other African cultures in the process.
What's the best advice you could give to someone considering applying to your graduate program?
Make sure you focus on the research that you have an interest in, and let that guide you in your selection process. In addition, meet with professors, as well as lab members, to get their objective input on the lab and the research it conducts.
Program Websites
Program Contact
bmeoffice@uwo.ca
Program Coordinator
Biomedical Engineering Graduate Program
Western University
Amit Chakma Engineering Building, Room 2405
London, Ontario N6A 5B9
t.
519-661-2111 ext. 84288
The MESc in Biomedical Engineering offers specializations in Biomaterials, Biomechanics, Mechatronics, and Imaging.
Biomedical Engineering is a program that promotes the cooperative involvement of clinical and basic researchers in allied disciplines such as imaging, biomaterials, biomechanics and mechatronics. This program encourages multidisciplinary links between the faculties of Engineering, Medicine & Dentistry, and Health Sciences, Robarts Research Institute and London Health Research Institute, and Western's teaching hospitals.
Program Length
Program Design
Full-time study
Thesis-based
Funding Information
Applicants are encouraged to apply for the following scholarships (if eligible):
Tuition and Fees
Tuition and fee schedules (per term) are posted on the Office of the Registrar's website at http://www.registrar.uwo.ca/student_finances/fees_refunds/fee_schedules.html
Admission Requirements
Minimum 80% (A-) average in the undergraduate degree.
English Language Proficiency
Applicants whose first language is not English must furnish evidence of their proficiency in the use of the English language:
Application Deadline


March 1 - Summer term
July 1 - Fall term
November 1 - Winter term
Fields of Research
Biomaterials
Biomechanics
Imaging
Mechatronics