Public Administration GDip
Public Administration
Graduate Diploma (GDip)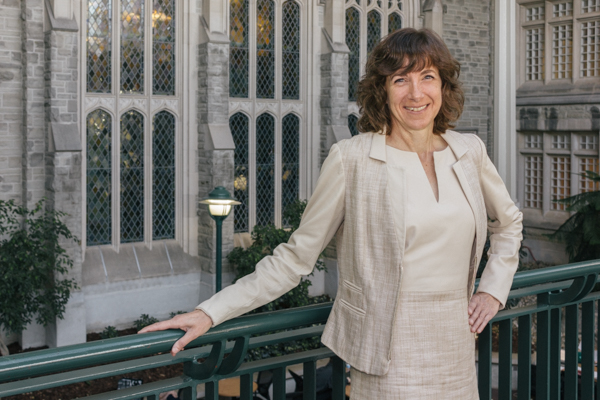 "The program is very rewarding and it will challenge you in a good way."
What is it about your grad program that enables you to thrive and be successful?
I am able to thrive and be successful in this program because it challenges me to expand my knowledge and understanding of local government. The different perspectives from the full-time and part-time students are also a great benefit to the class discussions and group assignments.
Where's your favourite place on campus?
I enjoy meeting with my classmates at The Wave or The Spoke to discuss classes, as well as work issues.
Why did you come to Western for your graduate degree?
The DPA program has a great partnership with the City of London, as well as the program's focus on local government.
What is your "dream" career?
My current position is my dream career, as every day brings new challenges along with new rewards. I am able to use my technical and management skills to lead a team in the delivery and support of over 100 business applications.
Program Websites
Program Contact
Heather Pierce
(
localgov@uwo.ca
)
Graduate Assistant
Department of Political Science
Western University
Social Science Centre, Rm 7335
London, Ontario N6A 5C2
t.
519-661-2111 ext. 80501
f.
519-661-3904
Western's Graduate Diploma in Public Administration is a professional development program designed for mid-career local government administrators who wish to further their public management skills at the graduate level. Graduate DPA courses offer specialized education in local administration and policy analysis, thoroughly preparing students for the challenges of modern community, urban and regional governance and administration. Successful graduates of this program are strong candidates for the Masters of Public Administration program and, if admitted, will receive advance standing for their work in the Graduate DPA.
Program Length
2 Academic Terms (On-Campus)
3 Terms (Online & City of London)
5 Terms (Toronto and GTA)
Program Design
Part-time study
Project-based
Tuition and Fees
Tuition and fee schedules (per term) are posted on the Office of the Registrar's website at http://www.registrar.uwo.ca/student_finances/fees_refunds/fee_schedules.html
Admission Requirements
Applicants should have at least five years of Canadian local government employment experience. Applicants without an undergraduate or professional degree must submit a one-or two-page statement explaining how they think their experience compensates for their lack of formal academic qualifications.
Additional Requirements
English Language Proficiency
Applicants whose first language is not English must furnish evidence of their proficiency in the use of the English language:
Application Deadline
Acceptance notification begins in mid-March.