Advanced Health Care Practice MClSc
Advanced Health Care Practice
Master of Clinical Science (MClSc)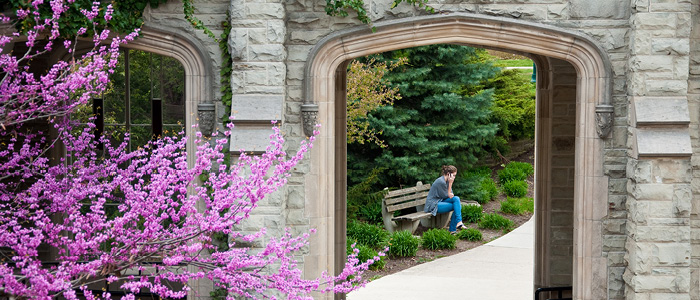 Program Websites
Program Contact
Cheryl Harding
(
charding@uwo.ca
)
Graduate Program Assistant
1201 Western Rd
London ON
N6G 1H1
t.
519-661-2111 ext. 88843
f.
519-661-3866
The first program of its kind in Canada, the MClSc program is a one-year (three terms) course-based master's program offering an opportunity for experienced health-care professionals to obtain advanced training in a clinical specialty. It is delivered using a combination of online courses and three on-site, one- to three-week residency periods during which clinical skills lectures and labs are provided.
Program Length
Program Design
Course-Based (Full-Time study)
Admission Requirements
Canadian citizenship or permanent residency in Canada
A minimum baccalaureate degree from a recognized university and at least a (B) standing (or equivalent grade point average) over the final two years of the program
A current license to practice in Canada
Comfortable using computers
Applicants who first language is not English must show evidence of their profiency in the use of the English language
Additional Requirements
Manipulative Therapy
Level II Upper and Lower courses in the CPA Orthopaedic Division Advanced Orthopaedic Manual and Manipulative Physiotherapy
30 hours of documented mentoring
Two years of full-time experience in orthopaedic physical therapy
Wound Healing
Must be licensed/regulated health care professional from a discipline related to wound care (nurse, physical therapist, occupational therapist, chiropodist, dietitian)
Evidence of at least two years clinical experience in wound care
Interprofessional Pain Management
Two years of full time equivalent clinical experience
Proof of current registration to practice
Proof of routine exposure to a clinical population (e.g. proof of employment in a clinical setting, if self-employed then some indication of the practice, like a sample daily caseload (de-identified), clinic website with clinician name listed)
A statement describing the provisions in place to allow time for the requirements of the program (e.g. agreement from employer for some degree of protected time, some indication that work can be conducted in parallel with degree requirements)
A personal statement answering the question: Why have you chosen to apply to this Interprofessional Pain Management program?
Application Deadline
March 1st for all programs however applications will be accepted after March 1st if space is still available.
Offers sent mid April.
Degree Requirements
Students must attain an overall average of no less than 70% on all required courses in the program and no less than 60% in any one course
In the clinical specialty courses which include both written and practical evaluations, students may be required to obtain an overall minimum average of 65% in BOTH the practical and theoretical components of the course in order to pass the course
Failure of one or both of these required components will result in a grade of "F" (fail)
Grades obtained in team projects/presentations will not be used to calculate minimum requirements for progression
Details regarding the requirements for passing a course and marking criteria will be provided in each course outline
Completion of clinical mentorship hours
Passing grade on clinical examination administered during the summer residency period (July)
Completion of the supervised research project (minimum 70% of PT9630 course requirements)
Attendance at mandatory residency periods
Fields of Research
Applied Health Sciences
Interprofessional Pain Management
Manipulative Therapy
Wound Healing