Gender, Sexuality & Women's Studies MA
Gender, Sexuality & Women's Studies
Master of Arts (MA)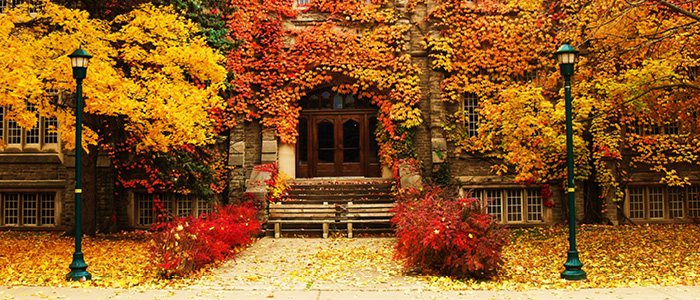 Program Websites
Program Contact
Junyu Ke
(
jke9@uwo.ca
)
Administrative and Graduate Coordinator
Gender, Sexuality & Women's Studies
Western University
Lawson Hall Rm 3260A
London, Ontario N6A 5B8
t.
519-661-2111 ext. 84529
f.
519-661-3491
Explore the dynamics that shape your everyday experiences as a gendered person in contemporary culture. In our courses you will learn how to develop a critical perspective that takes factors such as sex, gender, sexuality, race, class and disability into account. You might find your worldview transformed as you apply these perspectives to your study in other classes and to all aspects of your life. Our courses reflect an expanding field of feminist research including feminist theory, health issues, philosophy, queer issues and sexuality studies, legal issues, violence against women, women and equity in the workplace, and women and the creative arts.
Program Length
Program Design
Full-time study
Course-based or project-based
Funding Information
Applicants are encouraged to apply for the following scholarships (if eligible):
Tuition and Fees
Tuition and fee schedules (per term) are posted on the Office of the Registrar's website at http://www.registrar.uwo.ca/student_finances/fees_refunds/fee_schedules.html
Admission Requirements
Honours BA in Women's, Gender or Feminist Studies.
A minimum average of B+ (78%) in the last two years of study.
Students from other disciplines may be considered if they demonstrate adequate preparation in feminist theory and methodology (at least three full-course equivalents above the first-year level including one seminar at the 300 level or above).
English Language Proficiency
Applicants whose first language is not English must furnish evidence of their proficiency in the use of the English language:
Application Deadline
January 15 - Late applications will be considered if spaces remain
Acceptance notifications are processed on a rolling basis beginning in March.
Fields of Research
Feminist Theory
Globalization, Equity and Social Structures
Health and Embodiment
Representation and Cultural Production
Sexuality