Global Health Systems MHSc
Global Health Systems
Master of Health Sciences (MHSc)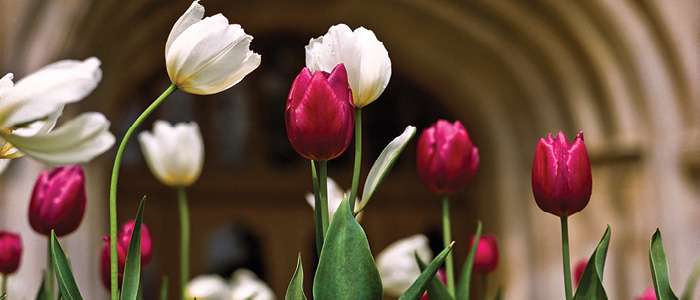 Program Websites
Program Contact
Nassisse Solomon
(
ghs@uwo.ca
)
Project Coordinator
Room 200 Kresge Building
Western University
1151 Richmond Street
London, Ontario N6A 3K7
Global Health Systems is a 1-year (three-term, September 1- August 31) course-based professional degree program jointly administered by Schulich School of Medicine and Dentistry and Faculty of Health Sciences at Western. The degree is comprised of two terms (Fall/Winter) of course work, followed by a third term (Summer) of two types of curricular experiential learning: a field experience in Uganda (International Field School) and an 8-week Internship.

The GHS MHSc program consists of a set of requisite courses that focus on fundamental principles in global health, business, management, and communication. Specialty courses (electives) provide additional competencies in specific areas of interest to global health (e.g., infectious diseases, mental health, oral health, indigenous health, etc.). Course-based learning (Sept – April) is complemented by experiential learning (May – Aug) to generate a comprehensive education, generating well-rounded students who can meet employers' needs.
Program Length
Program Design
Full-time study
Course-based
Funding Information
Tuition and Fees
Tuition and fee schedules (per term) are posted on the Office of the Registrar's website at http://www.registrar.uwo.ca/student_finances/fees_refunds/fee_schedules.html
Admission Requirements
Applicants must possess a four-year degree from an accredited university and have at least a 70% average across courses taken in the last two full-time years of the undergraduate degree.
Equivalent qualifications may be considered based on the standards of the discipline or profession.
Applicants must demonstrate a strong interest in global health and in working with equity seeking groups (underserved populations). This is assessed through a Statement of Interest essay and by review of their work and volunteer experiences.
Additional Requirements
A curriculum vitae briefly describing your employment history, any other related academic or professional development, and any relevant work or community service .
A Personal Statement (500-word maximum) - Please address the following three points:

Briefly describe your short-term (one year out) and long-term (five to ten years out) career goals.
Why is an MHSc in Global Health Systems a critical next step towards achieving your professional objectives?
Make references to specific aspects of the program that will contribute to your success.

Scanned and uploaded copies of all post-secondary transcripts.
Proof of English language proficiency.
Two references one academic, the second may be academic or an employer.
English Language Proficiency
Applicants whose first language is not English must furnish evidence of their proficiency in the use of the English language. This program requires the SGPS minimum English language proficiency scores. Please contact the program directly regarding English language proficiency waivers.
Application Deadline
Applications open on October 1.
March 31 – Final deadline for international applications
July 15 – Final deadline for domestic/permanent resident applications .