Electrical and Computer Engineering MEng
Electrical and Computer Engineering
Master of Engineering (MEng)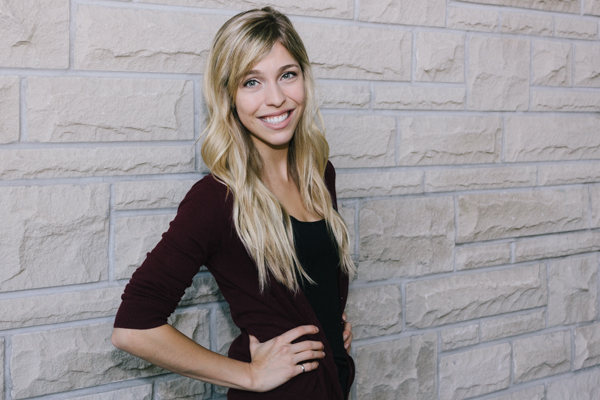 "The professors put an emphasis on learning and lessons that are applicable to the real world, which I believe better prepares us for the industry."
Why did you come to Western for your graduate degree?
I fell in love with Western during my undergrad and really wanted to further my education here. I also wanted to get my masters in Power Systems, which not all universities offer, so I was thrilled when I found out Western offered it.
What are you most passionate about?
I am most passionate about making a difference in this world, making it better, and contributing to a sustainable future, hopefully through the use of renewable energy power generation.
Describe your research.
In the MEng program students do not complete a research thesis, instead we complete a MEng project. The focus of my project is energy harvesting - a process where ambient energy is captured and stored for small electronic devices. The process is often used in order to charge batteries in not easily accessible devices, or used to directly power these devices in lieu of batteries.
Do you belong to any university or community groups?
I belong to a number of intramural university sports teams including soccer, volleyball, and dodgeball. I was also previously an ambassador for the engineering program.
What's the best advice you could give to someone considering applying to your graduate program?
Do your research into the courses that are offered in the ECE program. Plan ahead, and if you find that there are additional courses you would like to outside of Western, visit the ECE Grad office and request to take them.
Program Websites
Program Contact
ECE Graduate
(
ecegrad@uwo.ca
)
Graduate Coordinator
Department of Electrical and Computer Engineering
Western University
Thompson Engineering Building Rm 279
London, Ontario N6A 5B9
t.
519-661-2111 ext. 88310
f.
519-850-2436
The Department of Electrical and Computer Engineering offers graduate programs at the masters (M.E.Sc. and M.Eng.) and doctoral (Ph.D.) level in the following research areas: biomedical systems, communications systems and data networking, applied electrostatics and electromagnetics, microsystems and digital signal processing, power systems engineering, robotics and control and software engineering.
Program Length
3 terms (Full-time study)
Program Design
Full-time study
Course-based or project-based
Funding Information
Tuition and Fees
Tuition and fee schedules (per term) are posted on the Office of the Registrar's website at http://www.registrar.uwo.ca/student_finances/fees_refunds/fee_schedules.html
Admission Requirements
Minimum 70% average in the last two years of study in a four-year honours degree or equivalent from an accredited university.
Additional Requirements
Work experience is not mandatory, but applicants with work experience are given special consideration.
English Language Proficiency
Applicants whose first language is not English must furnish evidence of their proficiency in the use of the English language:
Application Deadline
Domestic applicants: February 1 - Fall Term
International applicants: March 1 - Fall Term
Please refer to the ECE graduate website for details regarding supporting documentation deadlines and acceptance notifications.
**We we will not be offering admission to the MEng program starting in Winter 2023. Our next available term will be Fall 2023, which we will begin accepting applications for November 1, 2022.**
Fields of Research
Communication Systems and Data Networking
Power Systems Engineering
Robotics & Control
Software Engineering