Epidemiology & Biostatistics PhD
Epidemiology & Biostatistics
Doctor of Philosophy (PhD)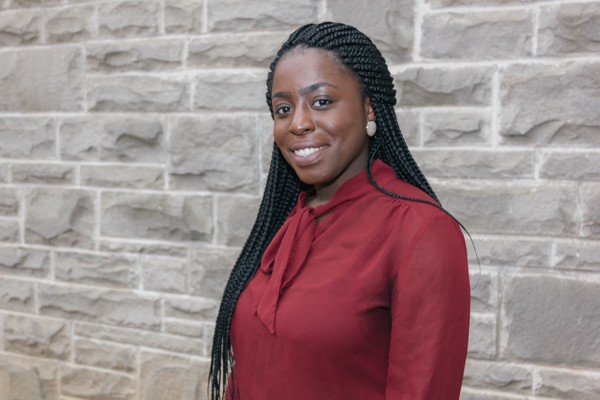 "The graduate student community in the department of epidemiology serves as a very conducive environment for career success."
Supervisor: Sisira Sarma
Why did you come to Western for your graduate degree?
I chose to pursue my PhD at Western University because my research interest was a great fit with my supervisor's research area - economics of primary care in Ontario. Additionally, the city of London is a great place to pursue doctoral studies. The cost of living in London is much more affordable compared to other cities in Ontario such as Toronto and the Greater Toronto Area.
Where's your favourite place on campus to?
I like to work in my office. If I want a change of study environment, I will study at one of the many libraries at Western University, such as The D.B. Weldon Library or the Allyn & Betty Taylor Library.
What is your "dream" career?
I have learned that the PhD program in Epidemiology and Biostatistics here at Western University prepares its students for a career in both academic and non-academic fields. The department has a very good record of helping students find employment within the field of epidemiology. For me, a dream career is to be involved in primary health care and health services research of cardiovascular diseases locally and internationally. My supervisor and the doctoral program and are preparing me for that.
What would you like to share with the Western graduate community?
I must comment that the graduate environment at Western University prepares students particularly well for leadership. Once you become a graduate student here at Western, you are privileged to attend many events and talks given by successful people within academia and outside of academia.
What's the best advice you could give to someone considering applying to your graduate program?
The best advice I would give any student considering the doctoral program here is: Identify the area of research you want to pursue as a lifetime career; so it can help guide the research interest you would pursue for doctoral studies. Then identify a faculty member in the department of Epidemiology and Biostatistics whose research interest is congruent with yours.
Program Websites
Program Contact
Sahana Mazumder
(
smazumd2@uwo.ca
)
Academic Programs Coordinator
Department of Epidemiology and Biostatistics
Western University
Kresge Building Rm 201
London, Ontario N6A 5C1
t.
519-661-2111 ext. 86263
We offer MSc and PhD degrees in Epidemiology & Biostatistics. Degrees with a specialization in Biostatistics are offered through a collaborative specialization with the Department of Statistics and Actuarial Sciences. Students are exposed to a full breadth of policy-relevant methodologies from the fields of epidemiology, biostatistics, health services research, health economics, genetic epidemiology, and program evaluation.


The strength and reputation of our PhD program is a result of our internationally renowned faculty, world-class facilities, and the students who thrive in an intellectually stimulating environment. Western is pleased to offer Own Your Future, a unique Doctoral professional development program that supports students in their academic studies and career engagement. Through Own Your Future, students will develop insight into their current and evolving skill set. To learn more, visit www.uwo.ca/ownyourfuture.
Program Length
Program Design
Full-time study
Thesis-based
Funding Information
Applicants (domestic and international) are encouraged to apply for the following scholarships:
Admission Requirements
Epidemiology Program


Doctoral Degree (PhD)
Basis of Admission
A thesis-based Master's degree
Additional Requirements



A min. average of 80% for all graduate-level course work
Strong performance in a recent statistics course1

International Requirements
International applicants will require an English proficiency test completed within the last two calendar years and meeting one of the following minimum results:


TOEFL: 580 (for paper-based test) or 237 (for computer-based test), or 90-92 overall with no individual score below 20 (for internet Based TOFEL)
IELTS: 6.5 out of 9
MELAB: 80 on each section and an overall score of at least 85

1. Our graduate program requires students to have taken a recent course in statistics. If a great deal of time has elapsed since your last statistical course, we recommend that your application include concrete examples of how you use statistical methods in your regular role at work.
Biostatistics Collaborative Specialization2


Doctoral Degree (PhD)
Basis of Admission
Master's degree in Mathematics, Statistics or other quantitative discipline
Addtional Requirements

A min. average of 80% for all graduate-level course work

2. This specialization operates within both our graduate program and the Department of Statistical and Actuarial Sciences. Details about our Biostatistics specialization and requirements may be found on our program document ( PDF, 179K).
English Language Proficiency
Applicants whose first language is not English must furnish evidence of their proficiency in the use of the English language:
Application Deadline
January 15 - Acceptance notification by June
Fields of Research
Biostatistics
Epidemiology