Family Medicine
Doctor of Philosophy (PhD)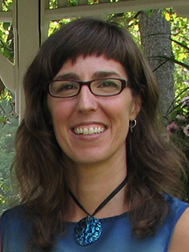 Supervisor: Dr. Judy Brown
Where is "home" for you?
I am currently living in Dublin, Ireland.
What is it about your grad program that enables you to thrive and be successful?
Because the coursework can be done online, for all but two weeks in the year, this provides me with the flexibility I need to thrive while living out of town, working, and raising a family.
Describe your research.
I am interested in the role of compassion in the patient-doctor relationship. For my Masters thesis I did a qualitative study interviewing family physicians about their understanding of the role of compassion in their work. The themes that emerged from this work included a definition of compassion in family medicine, a model for the development of compassion in physicians (the Compassion Trichotomy), and a model that describes how physicians determine when to show compassion (the Compassion Barometer). My PhD work will involve validating and developing these models, and exploring their applicability to medical education.
What is your "dream" career?
Being a doctor is my dream career... so in many ways I am already living the dream. However, I also really enjoy teaching and doing research so being an Academic Family Physician is even more exciting and challenging. To make the dream complete I would be able to find the right balance between all these aspects of work and home life as well.
What's the best advice you could give to someone considering applying to your graduate program?
Although it might at first seem daunting, the course work is the easy stuff .... and it's fun. The biggest challenge is tackling the research. For the research: 1) keep meeting deadlines, and 2) when you miss them, don't lose hope, just set another deadline and it will eventually get done.
What suggestion would you like to share with the Western graduate community?
Everyone who is doing a thesis suffers from procrastination at some point. Remember you are not alone!
What one thing would you like people to know about you?
I believe in the great potential of human beings.
Program Websites
Program Contact
Stacey Bastien
(
sbastie@uwo.ca
)
Graduate Assistant/Coordinator
Department of Family Medicine
Western University
Centre for Public Health and Family Medicine
London, Ontario N6A 5C1
t.
519-661-2111 ext. 89215
f.
519-661-3878
The main goal of the PhD is to produce Family Physicians who will be competitive Family Medicine researchers at the highest levels of grantsmenship internationally. The discipline of Family Medicine from a research perspective is at a critical juncture and in order to ensure the future of Family Medicine research PhD trained Family Physicians are fundamental. The PhD will promote an understanding of the theoretical foundations of Family Medicine; the design and conduct of research relevant to the discipline of Family Medicine and a commitment to the advancement of knowledge in the discipline of Family Medicine.


The Own Your Future doctoral professional development program will help you become a career-ready graduate with the skills necessary to excel in your studies and achieve your future goals. By participating in the program, you will assess your own strengths and opportunities for growth, choose what skills you want to enhance during your time at Western, and learn how to articulate the skills you gained in your degree to optimize your future career opportunities. To learn more, visit www.uwo.ca/ownyourfuture.
Program Length
12 Terms (Full-time study)
Program Design
Full-time or part-time study
Thesis-based
Funding Information
Applicants are encouraged to apply for the following scholarships (if eligible):
Tuition and Fees
Tuition and fee schedules (per term) are posted on the Office of the Registrar's website at http://www.registrar.uwo.ca/student_finances/fees_refunds/fee_schedules.html
Admission Requirements
B+ average in the undergraduate and master's degree.
Completion of an MD degree.
Canadian residency program or 5+ years in a Family Medicine practice if an international student.
Additional Requirements
Must currently be practicing Family Medicine in country of residence.
English Language Proficiency
Applicants whose first language is not English must furnish evidence of their proficiency in the use of the English language:
Application Deadline
April 1 - Acceptance notification by June 30