Financial Economics
Master of Financial Economics (MFE)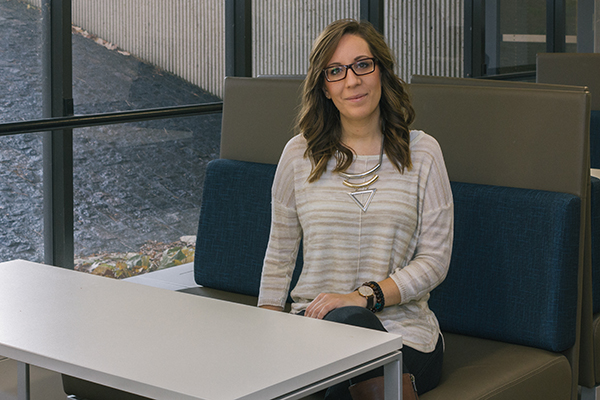 "The best advice that I would give to someone considering MFE is the same advice that I would give to anyone considering any graduate program or pursuing anything new in their life: a little positivity goes a long way. Very often we get bogged down by expectations (whether realistic or not) or set plans we've made and forget to keep an open mind. There will be times all throughout life where you will need to set your expectations and disappointments aside and just focus on the positive aspects of what you are doing. With a positive attitude comes positive results."
Where is "home" for you?
I was born in Belgrade, Serbia but grew up in Oakville, Ontario.
What is it about your grad program that enables you to thrive and be successful?
The best and most unique aspect of my program that enables me to thrive and be successful is its multidisciplinary nature. MFE is a collaborative program between the Department of Economics, Ivey Business School, the Department of Statistics and Actuarial Science, and the Faculty of Law.
By having access to such a wide and diverse range of professors, areas of study, teaching styles, and perspectives, it allows me to combine my analytical and quantitative skills with an understanding of the bigger-picture relationship between financial markets and the economy. I have always been an individual who is better able to truly comprehend a topic when I am able to see how it relates to the bigger picture and interconnects with various areas.
Where's your favourite place on campus to work/study/research? Why?
Office in SSC provided by my program or the grad offices in Weldon. Quiet, well-lit, private but still have access to my classmates (our offices are all in the same corridor) or other Western students. Allows me the ability to social during my study breaks, but still be productive while in the office and studying.
What's your favourite music?
I like all music, depending on my mood. But most often Spanish pop or rock, and indie rock/alternative (i.e. James Bay, X-ambassadors, George Ezra, Arcade Fire)
What is your "dream" career?
The specifics are always changing as I expand my knowledge base, but regardless of what area of finance I end up working in, my dream career would involve being in a leadership position. A good leader should do more than lead, they should also motivate others to do the same. I am strategic and organized, but more importantly I really enjoy working with people, motivating them and watching them grow and succeed.
What idea, suggestion, or comment would you like to share with the Western graduate community?
Have fun but work hard! Grad school is no joke. It takes a lot of hard work dedication and persistence. At times it will be overwhelming, but it will be worth it once you make it through.
How do you de-stress?
By taking a "me" day. i.e. going to hot yoga, watching a movie, reading a relaxing book, cooking, going on long walks, napping.
What one thing would you like people to know about you?
When I was a kid I use to have dreams that I could speak in every language in the world. My goal is to be able to speak at least five languages fluently in my lifetime; I am currently at 2.5 (halfway there!).
Program Websites
Program Contact
Mila Bojic
(
mfe@uwo.ca
)
MFE Program Coordinator
Department of Economics
Western University
Social Science Centre Rm 4076
London, Ontario N6A 5C2
t.
519-661-2111 ext. 84150
The Western Master of Financial Economics (MFE) is a 16-month, course-based graduate program which includes a summer internship. This interdisciplinary program includes the Department of Economics, the Department of Statistical and Actuarial Sciences, the Ivey Business School, and the Faculty of Law. These academic units have joined forces to provide MFE students with a broad understanding of Financial Theory and the Economics framework upon which that theory is based, as well as the understanding of Quantitative Finance and Securities Law, required for today's complex financial world. Graduates pursue careers in a variety of industry areas including risk management, financial modelling, investor and treasury services, and portfolio management.
Program Length
Program Design
Full-time study
Course-based
Admission Requirements
BA or international equivalent i.e. four-year degree from an accredited university preferably in Economics, Business (Finance), Math, Science or Engineering.
Achieved a minimum 78% average overall in the last two full-time years of the undergraduate degree.
Additional Requirements
Additional courses/tests may be required depending on an applicant's academic background. Please visit MFE Admissions Requirements for more information.
Graduate Record Examination (GRE)
All candidates are encouraged to take the Graduate Record Examination General test and submit their scores. Applicants whose previous degree is not from a Canadian university are required to submit the GRE. A minimum GRE score of 150 (new scale) on the Quantitative component is required.
English Language Proficiency
Applicants whose first language is not English must furnish evidence of their proficiency in the use of the English language:
Application Deadline
No applications will be considered after the deadline, except in extraordinary circumstances. First round offers are expected to go out in late February with the possibility of second round offers in late March/early April.