Geophysics
Master of Science (MSc)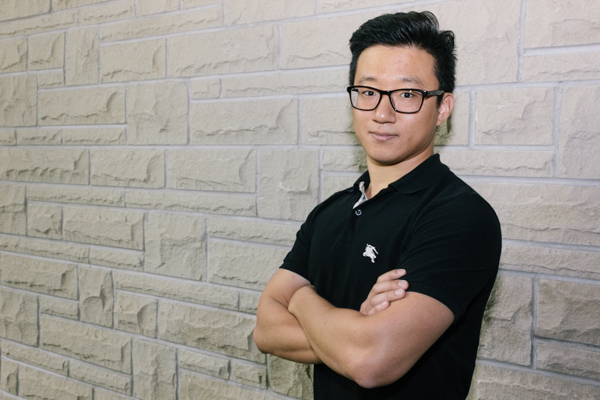 "The Western graduate community has provided me with an amazing opportunity to pursue my dreams in geoscience."
Supervisor:
Robert Shcherbakov
Why did you come to Western for your graduate degree?
I choose Western because of the strong geophysics program and the excellent supervisor who shares the same research interests as me.
Where is "home" for you?
I was born and grew up in Cangzhou, China and moved to Toronto eight years ago. I consider both Cangzhou and Toronto my home.
Have you worked as a TA or RA?
I have worked as both a TA and RA. Both being a TA and RA has helped me enhance my knowledge in geophysics and has helped me dig deeper in my field.
Where's your favourite place on campus?
My lab in Biological and Geological building. It is a private, quiet and comfortable space.
What's the best advice you could give to someone considering applying to your graduate program?
Think about what you really want to study in your thesis and find the supervisor who fits your interest.
Program Websites
Program Contact
Amy Wickham
(
es-ugrd-grd-coordinator@uwo.ca
)
Academic Program Coordinator
Department of Earth Sciences
Western University
Biological & Geological Sciences Building Rm 1026
London, Ontario N6A 5B7
t.
519-661-2111 ext. 84523
f.
519-661-3198
The primary function of our M.Sc. program is to prepare young scientists for independent research, through the formulation of a research problem, the collection of data, development of analytical methods, review of literature, to writing of the final thesis. This process is the principal means by which our students learn the process of research. Learning through independent investigation is supplemented by instruction in a variety of graduate courses that may include formal lectures and laboratories, and various projects, research papers and seminars.
Program Length
Program Design
Full-time study
Thesis-based
Funding Information
Applicants (domestic and international) are encouraged to apply for the following scholarships:
Admission Requirements
Four-year degree in science, engineering, math, computer science, geography, or a related discipline from an accredited university.
Achieved at least a 70% average over the last two years of the Bachelor's degree. An average of 78% over the last two years of the Bachelor's degree is necessary to be eligible to receive departmental funding.
Note: Equivalent or professional qualifications may be considered based on the standards of the discipline or profession.
Additional Requirements
Scans of transcripts from all post-secondary study completed.
A CV or resume.
Statement of Intent for graduate study.
Contact information for three referees, who will be asked to complete confidential letters of reference online.
English Language Proficiency
Applicants whose first language is not English must furnish evidence of their proficiency in the use of the English language:
We can offer a waiver of the English proficiency test when the applicant has completed at least one year of study at an accredited university where English is the medium of instruction. Waivers are not guaranteed and are judged on a case-by-case basis.
Application Deadline
Domestic and International Applicants:
Deadline is January 24 for the May 1 or September 1 start date.

Students can be accepted who apply after the January 24 deadline in exceptional circumstances. Please visit the department website for more information.
Acceptance notifications are processed on a rolling basis throughout the year beginning in March.
Fields of Research
Earth and Planetary Systems
Earth Evolution: Surface, Life and Climate
Resource Geoscience
Tectonic Processes and Crustal Dynamics