Kinesiology
Master of Arts (MA)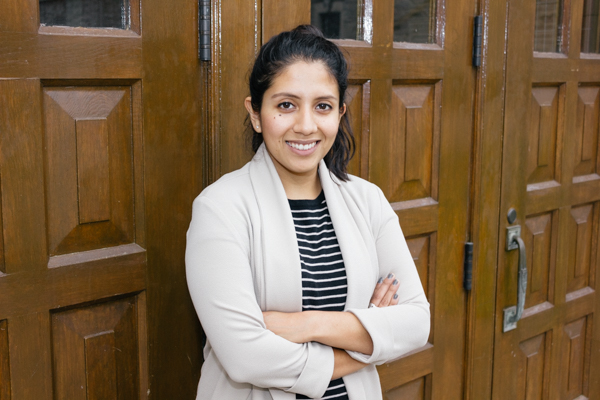 "I am passionate about sports and the effect they can have on a community. The Kinesiology program allows me to follow my passion."
Supervisor: Alison Jean Doherty
Why did you come to Western for your graduate degree?
I came to Western University for my graduate degree for two reasons. First, the Kinesiology program is known internationally as a reputable program. Second, the program offers an internship component that not all other universities offer.
Describe your research.
I am looking at the implications of cause related marketing in the sports realm. I am researching athletes as sports marketers and how national sport organizations can use this marketing technique to expand their sponsorship portfolios.
What's the best advice you could give to someone considering applying to your graduate program?
The MA in Kinesiology program is more research focused than course focused, so make sure you keep on track and utilize your spare time to make connections with other students and faculty.
Do you serve on any Department, Faculty, or University committees?
I have worked for the Kinesiology grad committee as the VP of social affairs.
Have you worked as a TA or RA?
I have worked as both a TA and a RA. The most rewarding aspect of my experience as an RA was the opportunity to experience working in a research setting and conducting experiments and analyzing the outcomes of such experiments.
Program Websites
Program Contact
Laurie Bodin
(
lmbodin@uwo.ca
)
Graduate Program Assistant
School of Kinesiology
Western University
3M Centre Room 2230
London, Ontario N6A 3K7
t.
519-661-2111 ext. 83075
Master's degree graduates can continue to the doctoral level in the same or related area within Kinesiology at Western, or elsewhere. Master's degrees can also lead to other professional programs such as medicine and physical therapy, or provide specialization and enhanced marketing, and related government fields.
Program Length
Program Design
Full-time study
Thesis-based
Funding Information
Applicants are encouraged to apply for the following scholarships (if eligible):
Tuition and Fees
Tuition and fee schedules (per term) are posted on the Office of the Registrar's website at http://www.registrar.uwo.ca/student_finances/fees_refunds/fee_schedules.html
Admission Requirements
Applicants to master's programs require an admission average of 70% or greater in the last two years of full-time study (calculated by the School of Graduate and Postdoctoral Studies upon submission of the application) in a bachelor-level honors degree in Kinesiology or equivalent.
English Language Proficiency
Applicants whose first language is not English must furnish evidence of their proficiency in the use of the English language:
Application Deadline
Please contact the Kinesiology Graduate Program for details about the application process and timelines, including specific information about scholarships and International applications.
Acceptance notifications are processed on a rolling basis throughout the year.
Fields of Research
Management and Leadership in Kinesiology
Psychological Basis of Kinesiology
Sociocultural Studies of Kinesiology