Law, Studies in
Master of Studies in Law (MSL)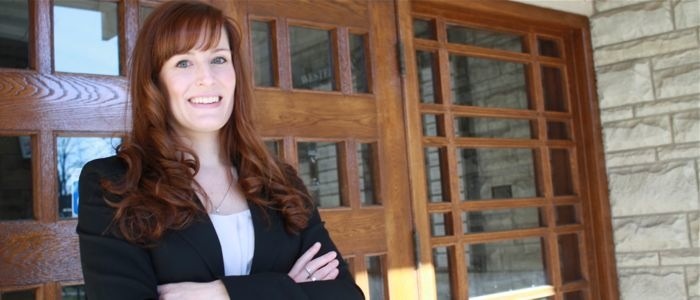 Program Websites
Program Contact
Susuana Kwaning
(
lawgrad@uwo.ca
)
Graduate Program Assistant
Faculty of Law
Western University
Law Building Rm 239
London, Ontario N6A 3K7
t.
519-661-2111 ext. 88422
f.
519-850-2412
Western Law offers the Master of Studies in Law (MSL) for professionals or academics in other disciplines who do not have a degree in Law but who feel that an understanding of law would enhance their current research or profession.
The MSL does not prepare one for the practice of law, and is not an entryway into the legal profession. Instead, it is intended to provide an academic footing for those whose prior research interests or professional interests touch upon legal matters.
Program Length
3 Terms (Full-time study)
6 Terms (Part-time study)
Program Design
Full-time study or part-time study
Project-based or thesis-based
Funding Information
Applicants are encouraged to apply for the following scholarships (if eligible):
Tuition and Fees
Tuition and fee schedules (per term) are posted on the Office of the Registrar's website at http://www.registrar.uwo.ca/student_finances/fees_refunds/fee_schedules.html
Admission Requirements
Four-year Bachelor's or higher degree with a minimum average of B (74%) in the last two years of full-time study.
Additional Requirements
A sample of academic writing, such as a research paper, thesis or a published journal article. The subject matter of the academic writing sample may be the applicant's choice.
English Language Proficiency
Graduate Record Examination Scores (GRE)
Institution Code for Western: 0984
The Graduate Record Examination is required for all applicants to the MSL program. Applicants who present evidence that their previous professional programs or graduate programs have required the GRE, GMAT, MCAT, LSAT or other, similar, standardized tests will normally have the requirement for the GRE waived.
Applicants whose first language is not English must furnish evidence of their proficiency in the use of the English language:
Application Deadline
January 15 - Acceptance notifications begin in January and continue until the middle of the summer
Late applications may be considered at the discretion of the Graduate Admissions Committee. If you are considering making a late application, please contact the Graduate Assistant (
lawgrad@uwo.ca
) to confirm there is space available in your chosen program.