Linguistics
Master of Arts (MA)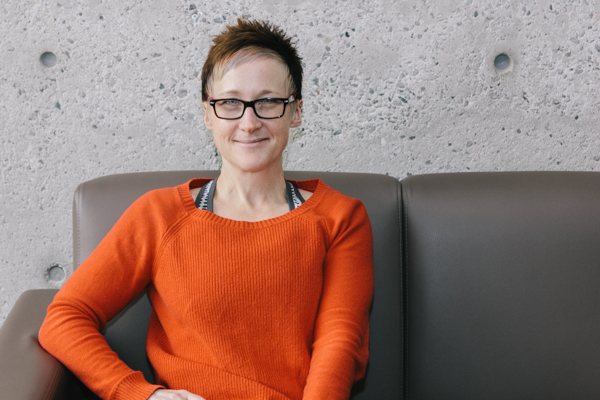 Supervisor: Robert Stainton
What's the best advice you could give to someone considering applying to your graduate program?
My best advice is to enter the program with a career goal, then focus your major research project on developing your knowledge and skills in that area.
Describe your research in 100 words or less.
Mental illness is a serious societal issue, especially facing youth, as suicide is the second leading cause of death amongst 15-24 year olds. My research applies Critical Discourse Analysis to characterize the twin facets of language surrounding youth mental illness: the deficit facet, due to stigmatizing language; and the alienating facet, due to a lack of unified language among those concerned about the well-being of youth. Furthermore, my research aims to characterize positive features of discourses surrounding youth mental illness. Overall, I will be looking at both the lexical and structural features of the language surrounding mental illness.
Where's your favourite place on campus to work?
My favourite place on campus to work is the Linguistics Lab called TALL because I am surrounded by supportive peers.
What are you most passionate about?
I am most passionate about fostering mental health/resilience in youth.
What idea, suggestion, or comment would you like to share with the Western graduate community?
My suggestion is to take the time to get to know others in your program – you can build a strong community of support to help you through the challenges of graduate school.
Have you worked as a TA or RA?
Yes, I have worked as a TA –this has benefited my academic career by proving my credibility (as a professional teacher) and building respect with colleagues.
Do you belong to any university or community groups?
Yes, I belong to Can-Voice, a peer support organization in London. I run a discussion group on Wednesdays and volunteer with organizational duties. I also belong to CONNECT for Mental Health – it's another peer support organization. I'm a peer support volunteer as well as a board member.
What one thing would you like people to know about you?
Although I may appear to be an extrovert, I am much more introverted than you would expect.
Program Websites
Program Contact
Chrisanthi Ballas
(
linguist-ma@uwo.ca
)
Graduate Affairs Assistant
Faculty of Arts & Humanities
Western University
University College Room 2205
London, Ontario N6A 3K7
t.
519-661-2111 ext. 85701
f.
519-661-3470
For the Applied Linguistics field of research, please visit the Faculty of Education MA or PhD program page.

The most salient characteristic of the program is its exceptionally strong interdisciplinarity. We conceive of language as by equal measures a system of symbols which people know and use. Though students and faculty may incline one way or the other, Linguistics at Western is not "formal linguistics", nor "applied linguistics", nor even a pairing of each. It is, instead, a rich melding of frameworks and methods, built around close ties with sister disciplines: anthropology, computer science, communication disorders, language teaching, philosophy, and psychology.
We will not consider applicants whose primary research interests are in the following areas: Language Teaching (ESL), Translation, Teaching Methodology, and Applied Linguistics that is not connected to linguistic theory.
Program Length
Program Design
Full-time study
Project-based
Funding Information
Applicants are encouraged to apply for the following scholarships (if eligible):
Admission Requirements
Bachelor's degree or equivalent with a major or specialization in Linguistics.
78% (B+) average in the last 2 years of study.
English Language Proficiency
Applicants whose first language is not English must furnish evidence of their proficiency in the use of the English language:
Application Deadline
January 15 - Acceptance notification typically 4-6 weeks after the deadline.
Any application received after January 15th is contingent on space availability and funding.