Microbiology and Immunology MSc
Microbiology and Immunology
Master of Science (MSc)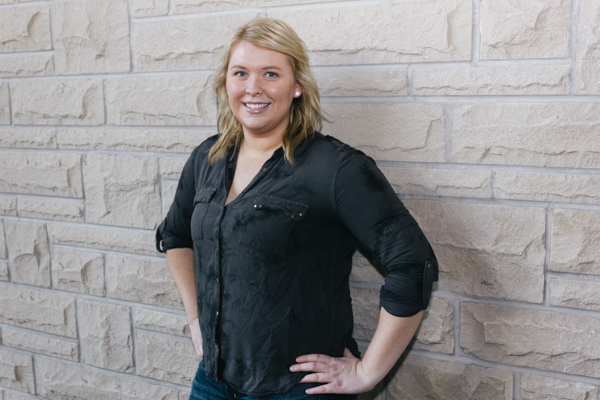 "The Department of Microbiology and Immunology offers a variety of innovative research opportunities, and valuable resources,to students. The friendly, collaborative atmosphere within the research facilities provides a supportive learning environment that is well-suited for graduate work."
Supervisor: Martin McGavin
What is it about your grad program that enables you to thrive and be successful?
My graduate program gives me the confidence I need in order to succeed, as it enables me to further my knowledge base and improve my analytical skills. The skills and expertise I have gained through my graduate program will prove to be invaluable during my future endeavours.
Where's your favourite place on campus?
My favourite place to work on campus is Taylor library. It's easy to find a comfortable spot that is conducive to focusing on my work, and it's close to food and coffee when I need a break.
Describe your research.
My research is focused on understanding how Staphylococcus aureus responds to and evades innate defence mechanisms in order to persist on human hosts. One factor known to play a vital role in the intrinsic defence mechanisms of S. aureus is the Resistance-Nodulation-Division (RND) superfamily of efflux pumps. In addition to conferring resistance to host defences and a wide range of antimicrobial agents, RND efflux pumps are also thought to promote critical physiological processes. The goal of my research is to characterize the two RND pumps operating in S. aureus and assess their relevance to pathogenesis.
Do you belong to any university or community groups?
I take part in intramural sports at Western, which is a really fun way to get involved and meet new people. So far I have played soccer, slo-pitch, and dodgeball.
What's the best advice you could give to someone considering applying to your graduate program?
If you're fascinated about the field and are excited about the opportunity to learn more about it, then apply. Don't get too caught up in thinking about how much time it will take to achieve your goals, or how much work it will be along the way. Take one day at a time and cultivate your passion. Don't underestimate the value of education!
Program Websites
Program Contact
Laura Cardozo
(
mnigradstudies@uwo.ca
)
Graduate Program Assistant
Department of Microbiology and Immunology
Western University
Dental Sciences Rm 3014
London, Ontario N6A 5C1
t.
519-661-2111 ext. x83228
f.
519-661-3499
Western's Graduate Program in Microbiology and Immunology offers research-intensive, thesis-based graduate training at the Master's level. We possess world class facilities and a motivating training environment, with high profile research programs overseen by internationally distinguished faculty members. The Graduate Program of the Department of Microbiology and Immunology revolves around two major fields of scientific endeavour: i) The molecular and cellular biology of microorganisms, and ii) The molecular and cellular biology of the immune system. These fields involve studies on bacteria, virus, parasites, cancer cells, and immune cells with an emphasis on molecular biology, biochemistry, and pathogenesis. Students can take the one-year program or the two-year program. The two-year program is intended for students who are interested in a research career or who are interested in acquiring research skills.
Program Length
3 Terms (Project-based)
6 Terms (Thesis-based)
Program Design
Full-time study
Project-based or thesis-based
Funding Information
Applicants are encouraged to apply for the following scholarships (if eligible):
Admission Requirements
Minimum high B average from the undergraduate degree.
For one-year program: Must be a fourth-year Honours Bachelor of Medical Science Student at Western University with an honors research thesis component.
For two-year program: Honours Bachelor degree, or equivalent, in Microbiology, Immunology or some other biological sciences program. Holders of MD, DDS, or DVM degrees are also eligible to apply.
English Language Proficiency
Applicants whose first language is not English must furnish evidence of their proficiency in the use of the English language:
Application Deadline
One-Year Program
Two-Year Program
February 1 - Fall Term
July 31 (pending spots remaining) - Fall Term
March 31 - Summer Term
November 1 - Winter Term
We strongly encourage submission of applications by February 1 for summer term or fall term admission for both domestic and international applicants. This is to ensure eligibility for all entrance awards and scholarships. Applications received by February 1 will be considered for a Dr. FW Luney Graduate Entrance Scholarship in Microbiology & Immunology worth up to $5,000. The graduate program in Microbiology & Immunology will continue to consider applications submitted between February 1 and July 31 while positions in host laboratories are open. Incomplete applications will not be evaluated.
Fields of Research
Cellular and Molecular Biology of Microorganisms
Cellular and molecular Biology of the Immune System