Microbiology and Immunology PhD
Microbiology and Immunology
Doctor of Philosophy (PhD)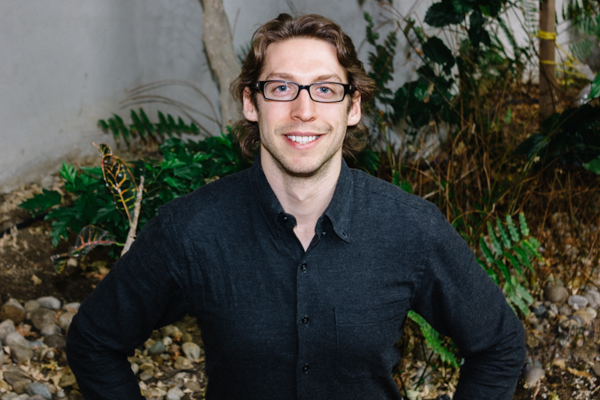 "The Department of Microbiology and Immunology at Western University focuses not only on cutting-edge research and techniques, but also fosters collaborations between instructors which makes for a fantastic learning environment for students."
Supervisor: Dr. John McCormick
Why did you come to Western for your graduate degree?
There were many reasons why I selected Western to undertake my graduate studies. Having completed my undergraduate education here, I was aware of the world-class faculty, amazing facilities and numerous funding opportunities that awaited me at Western. I was also aware that Western was a research-intensive school which I valued very highly.
Where is "home" for you?
Belleville, Ontario
What's the best advice you could give to someone considering applying to your graduate program?
Apply early and do not be shy about contacting professors before you are accepted. Make sure you are interested in their research, and be sure to read up on it and convey your interest.
Describe your research in 100 words or less.
I study the human-specific bacterial pathogen Streptococcus pyogenes, best known for causing the illness 'strep throat'. This organism also causes a myriad of other deadly disease, such as toxic shock syndrome, flesh-eating disease and rheumatic heart disease. This bacterium is a top-ten pathogen in terms of mortality due to an infectious agent worldwide, and primarily infects children in developing and indigenous populations. It is the goal of my research to study the host-pathogen interactions of this organism, and to use these findings to generate a vaccine against this organism, something that has yet to be accomplished in the scientific community.
What is your "dream" career?
My dream career is to be a professor at a research-intensive university where I can follow my two passions; teaching and research.
What are you most passionate about?
Ethical and accurate research as well as teaching the next generation of scientists.
What one thing would you like people to know about you?
I would like people to know that I am an easy going, approachable person always interested in helping people and giving advice.
Program Websites
Program Contact
Laura Cardozo
(
mnigradstudies@uwo.ca
)
Graduate Program Assistant
Department of Microbiology and Immunology
Western University
Dental Sciences Rm 3014
London, Ontario N6A 5C1
t.
519-661-2111 ext. x83228
f.
519-661-3499
Western's Graduate Program in Microbiology and Immunology offers research-intensive, thesis-based graduate training at the Masters' and the Doctoral level. We possess world class facilities and a motivating training environment, with high profile research programs overseen by internationally distinguished faculty members. The Graduate Program of the Department of Microbiology and Immunology revolves around two major fields of scientific endeavor: i) The molecular and cellular biology of microorganisms, and ii) The molecular and cellular biology of the immune system. These fields involve studies on bacteria, virus, parasites, cancer cells, and immune cells with an emphasis on molecular biology, biochemistry, and pathogenesis.


The Own Your Future doctoral professional development program will help you become a career-ready graduate with the skills necessary to excel in your studies and achieve your future goals. By participating in the program, you will assess your own strengths and opportunities for growth, choose what skills you want to enhance during your time at Western, and learn how to articulate the skills you gained in your degree to optimize your future career opportunities. To learn more, visit www.uwo.ca/ownyourfuture.
Program Length
Program Design
Full-time study
Thesis-based
Funding Information
Applicants are encouraged to apply for the following scholarships (if eligible):
Admission Requirements
Honours Bachelor degree, or equivalent, in Microbiology, Immunology or some other biological sciences program. Holders of MD, DDS, or DVM degrees are also eligible to apply.
Minimum high B average from the undergraduate degree.
English Language Proficiency
Applicants whose first language is not English must furnish evidence of their proficiency in the use of the English language:
Application Deadline
February 1 - Fall Term
July 31 (pending spots remaining) - Fall Term
March 31 - Summer Term
November 1 - Winter Term
We strongly encourage submission of applications by February 1 for summer term or fall term admission for both domestic and international applicants. This is to ensure eligibility for all entrance awards and scholarships. Applications received by February 1 will be considered for a Dr. FW Luney Graduate Entrance Scholarship in Microbiology & Immunology worth up to $5,000. The graduate program in Microbiology & Immunology will continue to consider applications submitted between February 1 and July 31 while positions in host laboratories are open. Incomplete applications will not be evaluated.
Fields of Research
Cellular and Molecular Biology of Microorganisms
Cellular and molecular Biology of the Immune System