Political Science
Doctor of Philosophy (PhD)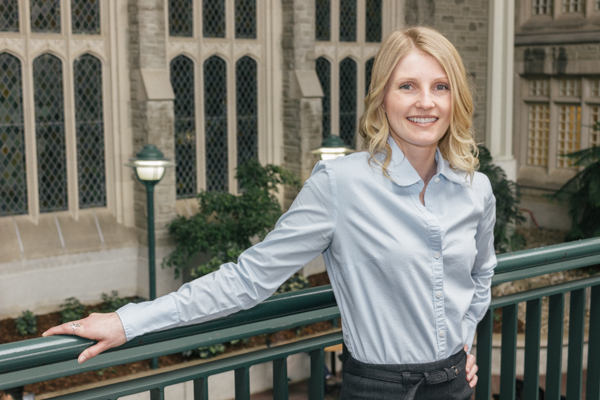 "The best piece of advice I can give to someone considering studying at Western is to be prepared to work hard; it is worth it"
Supervisor: Laura Stephenson
Why did you come to Western for your graduate degree?
I decided to attend Western for a number of reasons. First, Western is a highly reputed university. Second, the faculty members are well-published, world-class educated, and have real-world experiences. Third, the program offers competitive funding for graduate students.
Where's your favourite place on campus?
My office is my favourite place on campus. Peer support is high when you are occupying the same space with colleagues at the same stage of study. It keeps you motivated and on track.
Have you worked as a TA or RA?
Yes, I am a TA. This experience is fundamental to any academic career. This is where you discover whether an academic route is suited to you. Also, many professors allow you the opportunity to gain experience by hosting a guest lecture. It is also rewarding to be part of undergraduate student's success.
Do you engage in volunteer activities?
I observe elections on behalf of Canadian and Czech governments. Recently, I have observed in Ukraine, Russia and Macedonia.
What one thing would you like people to know about you?
At the provincial legislature, I was part of a team that put child rights for 16 and 17 year-old youth in need first time on the government's agenda. New legislation will address the service gap that presently shuts these youths out of the child welfare system.
Program Websites
Program Contact
Teresa McLauchlan
(
tmclauch@uwo.ca
)
Graduate Program Advisor
Department of Political Science
Western University
Social Science Centre Rm 4150
London, Ontario N6A 5C2
t.
519-661-2111 ext. 83657
Western's Political Science Department is known for the outstanding quality of its research and its expertise in Political Theory, Canadian Politics, Comparative Politics, Local Government, Public Administration, and International Relations. Among its members are scholars of national and international reputation whose research and writing will be familiar to many students of political science. The Department's graduate programs are widely known and attract excellent students from across Canada and around the world.


The strength and reputation of our PhD program is a result of our internationally renowned faculty, world-class facilities, and the students who thrive in an intellectually stimulating environment. Western is pleased to offer Own Your Future, a unique Doctoral professional development program that supports students in their academic studies and career engagement. Through Own Your Future, students will develop insight into their current and evolving skill set. To learn more, visit www.uwo.ca/ownyourfuture.
Program Length
Program Design
Full-time study
Thesis-based
Funding Information
Applicants (domestic and international) are encouraged to apply for the following scholarships:
Admission Requirements
An MA in Political Science with superior standing. Candidates must demonstrate a high level of academic performance.
English Language Proficiency
Applicants whose first language is not English must furnish evidence of their proficiency in the use of the English language:
Application Deadline
February 1 - Acceptance notification in April, concluding in July