Primary Health Care Nurse Practitioner GDip
Primary Health Care Nurse Practitioner
Graduate Diploma (GDip)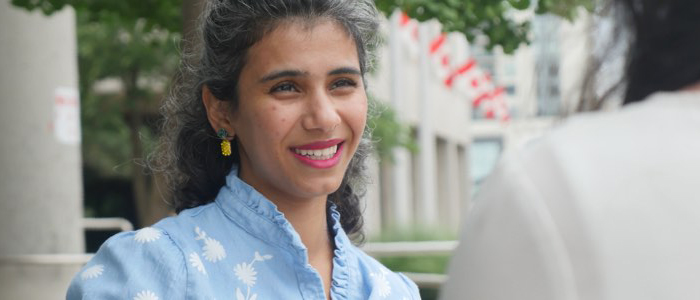 Program Websites
Program Contact
Shayna McKay
(
gradnurs@uwo.ca
)
Graduate Program Assistant
FIMS & Nursing Building
Western University
Room 3308
London, Ontario N6A 5C1
t.
519-661-2111 x83409
The Primary Health Care Nurse Practitioner Graduate Diploma will prepare graduates to provide primary health care at an advanced level to clients of all ages. The PHCNP Diploma program is ideal for Master's-prepared Registered Nurses with a strong interest in the clinical aspects of primary health care nursing delivery at an advanced level. It provides students with the opportunity to expand their nursing scope of practice through advanced, evidence-based practice and education, and prepares them for certification and practice as a Nurse Practitioner. Graduates who obtain a PHCNP Graduate Diploma are eligible to write the CNPE.

For RNs who are not Master's-prepared, please see Master of Nursing - Primary Health Care Nurse Practitioner.
Program Length
3 terms (Full-time study)
6 to 9 terms (Part-time study)
Program Design
Full-time or part-time study
Course-based
Tuition and Fees
Tuition and fee schedules (per term) are posted on the Office of the Registrar's website at http://www.registrar.uwo.ca/student_finances/fees_refunds/fee_schedules.html
Admission Requirements
Completion of a bachelor's degree in nursing (e.g., BScN, BSN, BN). Internationally educated nurses may be asked to submit a World Evaluation Services (WES) report to confirm degree equivalence to those accredited by the Canadian Association of Schools of Nursing (CASN).
Completion of a Master's degree in Nursing or a field related to health care.
GPA of 78% (B+) or higher. Admission averages are based on the last two years of full-time study or the last 10 part-time credits.
Undergraduate preparation in research and statistics.
Applicants must be registered with the College of Nurses of Ontario as a Registered Nurse (RN) in good standing with no practice restrictions. (Out of province applicants may apply with other Canadian registration, but will be required to show CNO registration as a condition of their admission).
Completion of the equivalent of two years full-time nursing clinical practice experience (3,640 hours) within the past five years (some of those hours must be completed in Canada).
English Language Proficiency
Proof of English language proficiency is not required for those with CNO registration. Applicants without CNO registration must provide proof of English language proficiency.
Application Deadline
Acceptance notification begins at the end of March. Preference is given to full-time applications.