Economics
Doctor of Philosophy (PhD)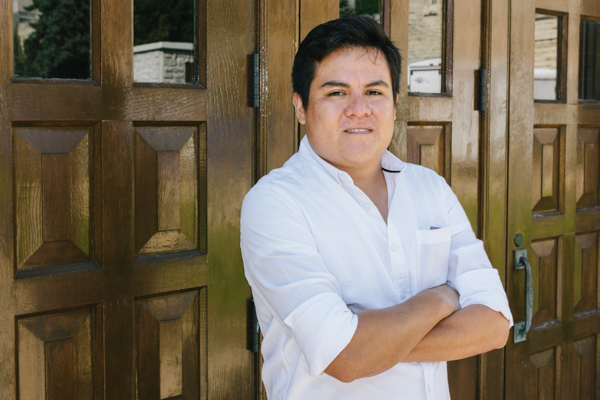 "The human capital provided by the Economics program enables me to thrive and be successful. The faculty is amazing and willing to help at any time. I continually receive good advice and constant encouragement to develop my own ideas."
Describe your research.
I am interested in topics related to regional and international trade. Specifically, on how transportation costs can affect the production and exporting decisions of companies. A close examination of such cost faced by companies can be important to understand the aggregate response of trade flows to tariff reduction.
Where is "home" for you?
I was born in Mexico and I have spent most of my life there.
Have you worked as a TA or RA?
I have worked as an RA at Western. This opportunity has helped me to understand that having a good idea is not enough, but it is important to make it clear and concise. Working with world-class researchers is an invaluable experience.
Where's your favourite place on campus to work?
I really enjoy working at Weldon Library. I like it because the library offers quiet places to study and additional educational facilities within the same building.
What idea, suggestion, or comment would you like to share with the Western graduate community?
I would encourage all members of the Western community to remember that, regardless of our nationality, beliefs, or ideologies, we are citizens of human kind. As such, it is our duty to take responsibility for our actions, since they have an impact on the lives of many people. Thus, as future researchers and decision makers, we should aim our efforts to make this world a better place.
Program Websites
Program Contact
Sandra Augustine
(
econ-gradcoordinator@uwo.ca
)
Graduate Coordinator
Department of Economics
Western University
Social Science Centre Rm 4074
London, Ontario N6A 5C2
t.
519-661-2111 ext. 83505
f.
519-661-3666
Western Economics offers a world-class PhD program, featuring an exceptional faculty as well as access to superb facilities. The program provides a rigorous, stimulating and collegial training environment designed to help students develop a strong understanding of the theory and applied tools of economics, superior research skills, and an ability to apply this training to real world questions or problems.


The Own Your Future doctoral professional development program will help you become a career-ready graduate with the skills necessary to excel in your studies and achieve your future goals. By participating in the program, you will assess your own strengths and opportunities for growth, choose what skills you want to enhance during your time at Western, and learn how to articulate the skills you gained in your degree to optimize your future career opportunities. To learn more, visit www.uwo.ca/ownyourfuture.
Program Length
Program Design
Full-time study
Thesis-based
Funding Information
Applicants are encouraged to apply for the following scholarships (if eligible):
Admission Requirements
Master's degree.
Minimum 78% average in MA courses.
English Language Proficiency
Applicants whose first language is not English must furnish evidence of their proficiency in the use of the English language:
Application Deadline
Acceptance notification approximately 6-8 weeks after the deadline.