Health and Rehabilitation Sciences MPT / PhD
Health and Rehabilitation Sciences
Doctor of Philosophy (MPT / PhD)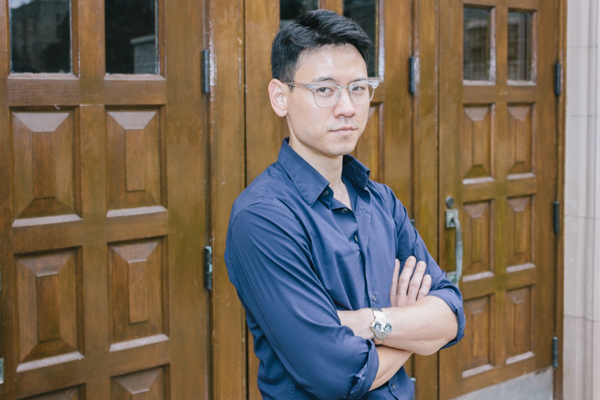 "If I'm successful in any way as a grad student, it's because I'm surrounded by good people that really care about what they do."
Supervisor: David Walton
What is it about your grad program that enables you to thrive and be successful?
The faculty and staff in the Health and Rehabilitation Science program have been extremely supportive every step of the way. My classmates and labmates are great people. In addition, my supervisor is probably one of the most innovative, accommodating, and down-to-earth people I've ever met. He allows me a huge amount of creative control on our project.
Where is "home" for you?
Calgary, Alberta.
Describe your research.
We're trying to figure out how someone can go from being completely healthy to being in chronic pain. This includes looking at biological factors (nervous, immune, and endocrine systems), psychological factors (stress, anxiety, early-life trauma), and environmental factors (education, socioeconomic status). All of these systems talk to each to other, so we want to figure out how they do that to see if any patterns emerge.
Do you belong to any university or community groups or clubs?
I am part of the Health and Rehab Science Graduate Student Society, the SOGS council and the Western Kendo club.
What's the best advice you could give to someone considering applying to your graduate program?
Don't back away from considering this program if your background or previous experience doesn't seem to "fit in" anywhere. I was a trainee biochemist with ESL teaching experience, but I use all of those skills in my current program.
Program Websites
Program Contact
Nancy Inchley
(
ninchley@uwo.ca
)
Graduate Assistant
Health and Rehabilitation Sciences Program
Western University
Elborn College Rm 1021A
London, Ontario N6G 1H1
t.
519-850-2453
f.
519-850-2469
The graduate program in Health and Rehabilitation Sciences at Western University provides both master's and PhD students with a unique opportunity to explore issues and ideas related to the health of Canadians, and others, in an inter-disciplinary forum. The program involves research that will contribute to the theoretical and practical knowledge of health and rehabilitation disciplines along with contributions to new, emerging aspects of health and rehabilitation that cross disciplinary boundaries. The interdisciplinary nature of our program allows students to tailor their studies to specific interests. The depth and breadth of the nine fields of study allow us to offer a unique and innovative graduate program.
The Health and Rehabilitation Sciences program also offers four combined clinical programs which include; physical therapy, occupational therapy, audiology, speech-language-pathology.


The Own Your Future doctoral professional development program creates career-ready graduates with the Power Skills necessary to excel in their studies and achieve their future goals. Assess your own strengths and opportunities for growth and focus on what you want to get out of your time here at Western. To learn more, visit www.uwo.ca/ownyourfuture.
Program Length
Program Design
Full-time study
Clinical and thesis-based
Funding Information
Applicants (domestic and international) are encouraged to apply for the following scholarships:
Admission Requirements
Master's degree from an accredited university and evidence of research potential.
Achieved at least a 70% average in the master's degree.
Note: Equivalent or professional qualifications may be considered based on the standards of the discipline or profession.
Additional Requirements
You are required to make contact with a supervisor who agrees to take you as a student. When you submit an application, we confirm with the supervisor named in the application process. Please consult our WEBSITE to see the list of supervisors and their areas of research.
English Language Proficiency
Applicants whose first language is not English must furnish evidence of their proficiency in the use of the English language:
Application Deadline
Acceptance notification begins in March.
Fields of Research
Health and Aging
Health Professional Education
Health Promotion
Hearing Science
Measurement and Methods
Occupational Science
Physical Therapy
Rehabilitation Sciences
Speech and Language Science