Mining Law, Finance, and Sustainability GDip
Mining Law, Finance, and Sustainability
Graduate Diploma (GDip)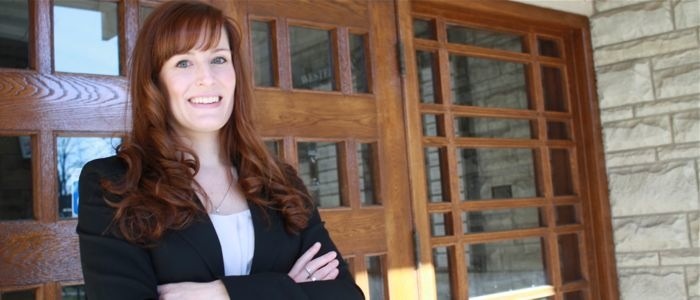 Program Websites
Program Contact
Susuana Kwaning
(
lawgrad@uwo.ca
)
Graduate Program Assistant
Faculty of Law
Western University
Law Building Rm 239
London, Ontario N6A 3K7
t.
519-661-2111 ext. 88422
f.
519-850-2412
The Graduate Diploma in Mining Law, Finance, and Sustainability will provide complementary interdisciplinary training to students whose backgrounds and previous academic disciplines are in fields other than Law. Our goal is to provide mining professionals (eg geologists, geophysicists, engineers), business professionals (eg those in finance or human resources), public servants, indigenous leaders, and advocates working with non-governmental organizations with knowledge of the key legal frameworks that govern the extractive industries in Canada and abroad. This will help them to understand issues in areas like environmental regulation, the rights of indigenous peoples, and applicable corporate finance provisions.
Program Length
2 Terms (Full-time study)
4 Terms (Part-time study)
Program Design
Full-time study or part-time study
Course-Based
Tuition and Fees
Tuition and fee schedules (per term) are posted on the Office of the Registrar's website at http://www.registrar.uwo.ca/student_finances/fees_refunds/fee_schedules.html
Admission Requirements
Applicants to this program must have completed a Bachelor's Degree with a minimum average of B (74%) in the last two years of full-time study. The Bachelor's Degree should be in a discipline that is relevant to the program, such as Geology, Geophysics, Engineering, Geography, Environmental Science, Indigenous Studies, Anthropology, Political Science, or equivalent.

Applicants who wish to take courses offered by Mining Law, Finance, and Sustainability but do not wish to pursue the diploma credential must have completed a Bachelor's Degree (in any discipline) with a minimum average of B (74%) in the last two years of full-time study. In exceptional circumstances, equivalent work experience in the mining industry may be considered as an alternative to a university degree; contact the graduate program directly for details.
English Language Proficiency
Applicants whose first language is not English must furnish evidence of their proficiency in the use of the English language:
Application Deadline
May 31 - Acceptance notifications usually begin in June.
Late applications may be considered at the discretion of the Graduate Admissions Committee. If you are considering making a late application, please contact the Graduate Assistant (
lawgrad@uwo.ca
) to confirm there is space available in your chosen program.