Business
Executive Master of Business Administration (EMBA)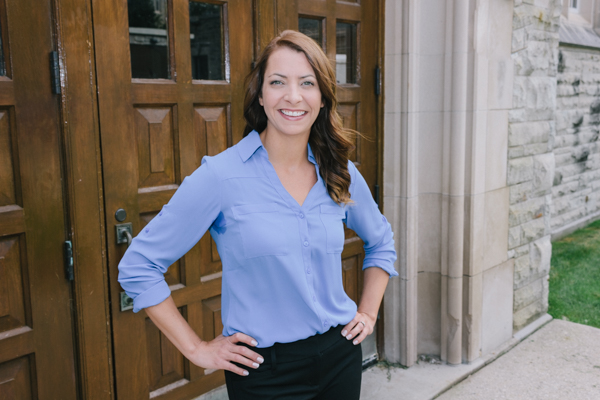 "When you get an EMBA from Ivey, you're not just getting a world-class education, you're getting access to a vast network of alumni who are there for you every step of the way. The support I have received during this program has been invaluable."
What is it about your grad program that enables you to thrive and be successful?
The professors have been a great resource for me, both in class and outside of class, and they are always there to answer questions and help in any way they can. Perhaps even more than the professors, the breadth of knowledge and experience of my classmates has really helped me to be successful in both my learning and my career.
Where's your favourite place on campus to work?
As an Executive MBA student, my classes are held at the Tangerine Leadership Centre in downtown Toronto. They have some great meeting rooms available for us to use at any time. It's my favorite place to work with my learning team.
What's the best advice you could give to someone considering applying to your graduate program?
Talk to everyone you know! You can read all the brochures you want, attend as many classes as you can, but the real information comes from current students and former grads. That was the deciding factor for me.
What is your "dream" career?
I am currently the Director of Operations for PipeSak Incorporated. We're a small, innovative, family-run business that operates in the international oil and gas pipeline industry. Having the opportunity to work with my family on a daily basis is already a "dream" career for me. The main reason for completing my EMBA at Ivey is to help our business grow into a successful, multi-generational corporation.
Program Websites
Program Contact
Tara Egan Wu
(
teganwu@ivey.ca
)
Associate Director, Recruiting and Admissions, Masters Programs
Ivey Business School
Western University
Ivey Building 2nd Floor
London, Ontario N6G 0N1
t.
416-203-6932
An EMBA is an MBA program structured specifically for the busy professional interested in advancing his or her career. Designed for mid to late career executives with at least eight years experience, the Ivey EMBA Program accelerates your experiential learning through case method. This style of learning uses real-world business challenges as a platform for developing your knowledge, capabilities and habits. The result: advanced problem solving and leadership skills that allow you to embrace and navigate the bigger picture.
Program Length
Program Design
Part-time study
Course-based
Admission Requirements
What do we evaluate when deciding whether or not you meet Ivey's Executive MBA requirements? The Admissions Committee considers several factors, all of which are important, but not considered in isolation:
Work experience, including evidence of your leadership roles, which demonstrate your progressive management and leadership experience.
Previous academic experience, such as an undergraduate or master's degree (most successful applicants have this, but not all).
References from two individuals who can verify your work experience and know your ability and character.
Additional Requirements
Resumé.
Completed online application form.
Two completed reference evaluation forms (one from your direct manager and one from a peer or colleague).
A Graduate Management Admission Test (GMAT) or Graduate Records Examination (GRE). Please visit EMBA - Admissions for more information.
If required, proof of proficiency in English (TOEFL).
Proof of official name and citizenship.
If admitted, an official transcripts from each post-secondary institution(s) attended will be required.
Application Deadline
Applications reviewed as they are received -- program begins every September and February.