Women's Studies and Feminist Research PhD
Women's Studies and Feminist Research
Doctor of Philosophy (PhD)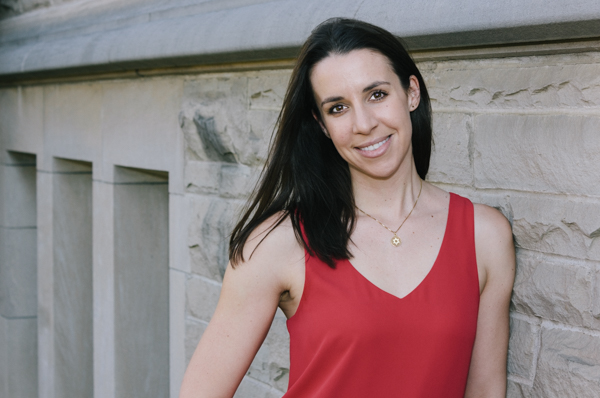 "I currently teach full-time with the Centre for Global Studies at Huron College. I have taught 13 courses to date, and I attribute my success in obtaining full-time academic work to the structure of my PhD Program in Women's Studies and Feminist Research, which builds in opportunities for doctoral candidates to teach a course of their own design during the third year of the program. Having a teaching record in my home department absolutely facilitated my success in obtaining a teaching position elsewhere."
Supervisors: Dr. Katherine McKenna and Dr. Bipasha Baruah
Describe your research.
My graduate research and training has been in the field of gender equality and international development, providing me with the opportunity to explore feminist and anti-colonial perspectives on global development, program and policy analysis, and international research methodologies. My doctoral research examines, with the aim of enhancing, the management of microfinance programs promoting women's empowerment in sub-Saharan Africa.
How do you de-stress?
Yoga, cooking/baking, cleaning, and walking my dog.
What is it about your grad program that enables you to thrive and be successful?
The support of mentors, like my supervisor and a handful of other faculty who really "get" me and my approach to academic work. But even more importantly than that, having a close group of female friends who understand the trials and frequent isolation of graduate-level work and aggressively support all of my life decisions. That's the trick!
What is your "dream" career?
Canadian Minister of International Development (that's right Marie-Claude Bibeau, look out!).
Do you engage in volunteer activities?
Yes! I currently serve on the Board of Directors for Emerging Leaders. I also volunteer in a consultative capacity with Youth Opportunities Unlimited. Both are not-for-profit, London-based organizations.
What one thing would you like people to know about you?
I would like to be remembered as someone who is kind.
What's your favourite book?
The Chrysalids
by John Wyndham
Program Websites
Program Contact
Junyu Ke
(
jke9@uwo.ca
)
Graduate Assistant
Department of Women's Studies and Feminist Research
Western University
Lawson Hall Rm 3260A
London, Ontario N6A 5B8
t.
519-661-2111 ext. 84529
f.
519-661-3491
Explore the dynamics that shape your everyday experiences as a gendered person in contemporary culture. In our courses you will learn how to develop a critical perspective that takes factors such as sex, gender, sexuality, race, class and disability into account. You might find your worldview transformed as you apply these perspectives to your study in other classes and to all aspects of your life. Our courses reflect an expanding field of feminist research including feminist theory, health issues, philosophy, queer issues and sexuality studies, legal issues, violence against women, women and equity in the workplace, and women and the creative arts.


The Own Your Future doctoral professional development program creates career-ready graduates with the Power Skills necessary to excel in their studies and achieve their future goals. Assess your own strengths and opportunities for growth and focus on what you want to get out of your time here at Western. To learn more, visit www.uwo.ca/ownyourfuture.
Program Length
Program Design
Full-time study
Thesis-based
Funding Information
Applicants (domestic and international) are encouraged to apply for the following scholarships:
Admission Requirements
Master's degree in Women's, Gender or Feminist Studies with a strong feminist theory component.
A minimum average of A- (80%) or higher.
Students may be admitted with a Master's degree from another field provided that they have an undergraduate Honours degree in Women's Studies and have a background in feminist theory.
English Language Proficiency
Applicants whose first language is not English must furnish evidence of their proficiency in the use of the English language:
Application Deadline
January 15 - Late applications will be considered if spaces remain
Acceptance notifications are processed on a rolling basis beginning in March.
Fields of Research
Equity and Social Structures
Feminist Theory
Health, Sexuality and Embodiment
Representation and Cultural Production