Microbiology and Immunology MSc (Accelerated)
Microbiology and Immunology
Master of Science (MSc (Accelerated))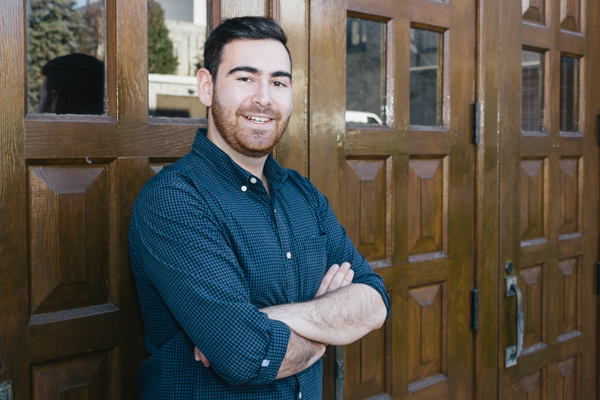 "It is the whole community working together that makes Western such a great place to complete a graduate degree. I feel lucky to be in such an environment that is so supportive and fun."
Supervisor: Hon Leong
What is it about your grad program that enables you to thrive and be successful?
My supervisor is definitely the key to my success. With his vision and guidance, I am able to accomplish amazing things in my research. The entire faculty is supportive and open to answering questions and collaborating.
Do you belong to any university or community groups?
I used to be really involved with Rotaract Western, a club that aims to match university students with both local and international volunteer experiences. It was a lot of fun and also gave me a taste of where I could volunteer on my own in the future.
Describe your research.
My objective is to develop a preclinical mouse model for prostate cancer that better recapitulates natural disease. Even though 90% of men with metastatic prostate cancer present with metastases in the bone, this trend is not translated in most preclinical models for this disease. Ultimately, I aim to develop a model that will effectively allow us to study the mechanism and possible treatment of cancer cell movement from blood to the bone.
Where's your favourite place on campus?
The spoke is easily the best place on campus to study. I personally need a little bit of background noise when I work. The spoke is the perfect place to set up my computer and get all my work done. Even when I am not working, the bagels are worth the stop.
What's the best advice you could give to someone considering applying to your graduate program?
Definitely find a professor that studies something that you are passionate about. I am much more motivated to work hard when I truly enjoy what I am studying.
Program Websites
Program Contact
Umera Ali
(
mnigradstudies@uwo.ca
)
Graduate Program Assistant
Department of Microbiology and Immunology
Western University
Dental Sciences Rm 3014
London, Ontario N6A 5C1
t.
519-661-2111 ext. x83228
f.
519-661-3499
Western's Graduate Program in Microbiology and Immunology offers research-intensive, thesis-based graduate training at the Masters' and the Doctoral level. We possess world class facilities and a motivating training environment, with high profile research programs overseen by internationally distinguished faculty members. The Graduate Program of the Department of Microbiology and Immunology revolves around two major fields of scientific endeavor: i) The molecular and cellular biology of microorganisms, and ii) The molecular and cellular biology of the immune system. These fields involve studies on bacteria, virus, parasites, cancer cells, and immune cells with an emphasis on molecular biology, biochemistry, and pathogenesis.
Program Length
Program Design
Full-time study
Course-based, project-based
Funding Information
Applicants (domestic and international) are encouraged to apply for the following scholarships:
Admission Requirements
Must be a 4th year Honours Bachelor of Medical Science Student at Western University with an honors research thesis component.
Minimum high B average from the undergraduate degree.
Application Deadline